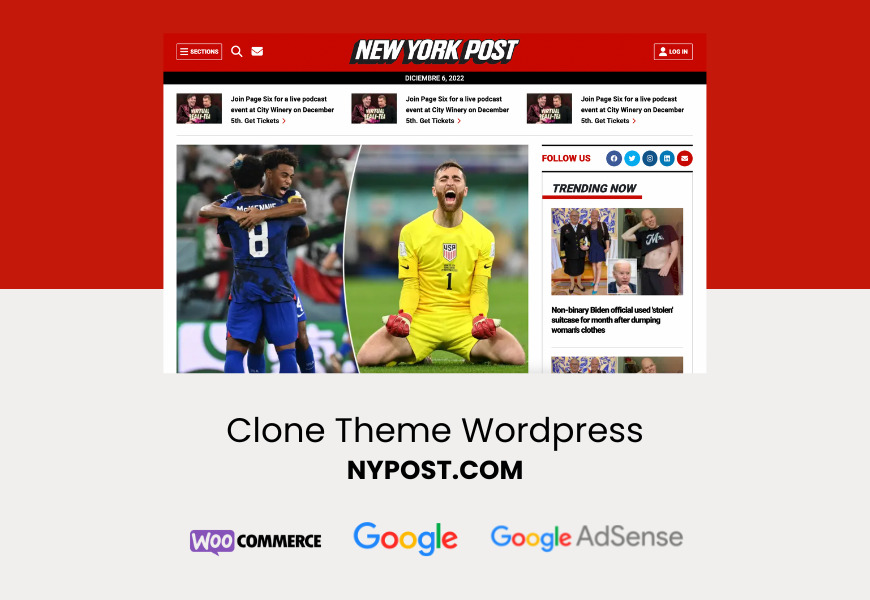 Many editors seek inspiration to ensure that their content project reaches many people, especially if they can monetize it effectively. There is no doubt that the world's leading news sites attract the attention of these enthusiasts.
This generates uncertainty for them since they see the dream of seeing their project as that of transcendent sites such as nypost.com, which has large development and design teams behind its portal.
This is where Themes Laooz comes in with its development team to make not only the design of great sites but also effective structures focused on search engine optimization and correct monetization part of the WordPress theme clone that we are launching.
The interesting thing about it is that the NYPost WordPress theme clone can be modified from its colors, logos, number of posts, and categories to display. You can easily manipulate advertisements, social media links, menus, and widget management, among other features. All of these can be done from the native WordPress customization panel.
This template is in the final stages of development. Editors who want to purchase the NYPost clone can access it at a reduced cost during the launch price period.