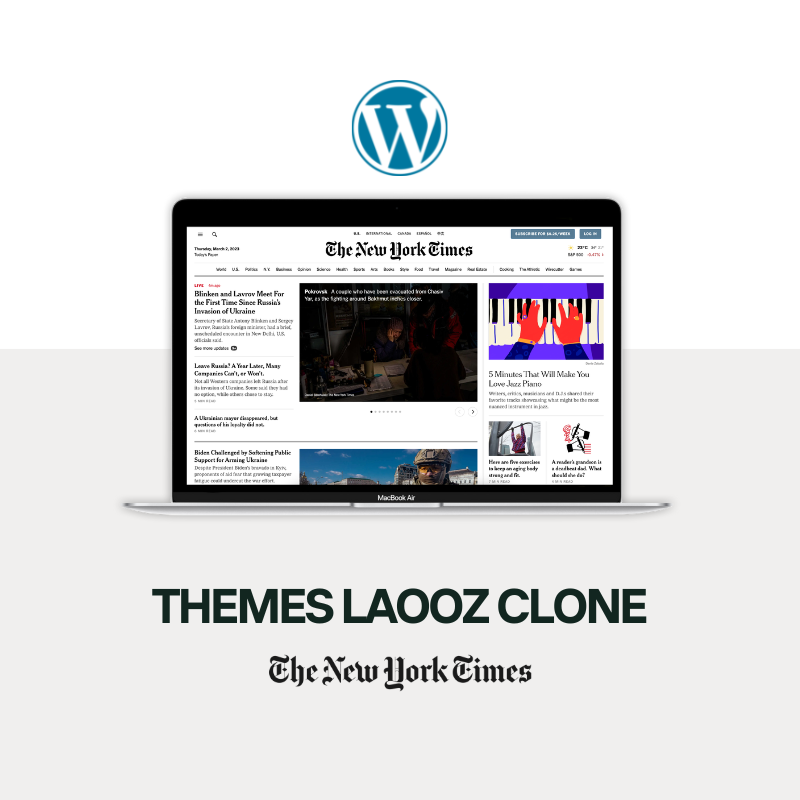 Clone of NYTimes WordPress template in final stages
Our second delivery in the race to have spectacular clones for all our users does not stop. Today the development team confirmed that the clone of the NYTimes portal for WordPress will be launched in mid-March.
While we finalize details for the official launch of this NYTimes news portal clone template, we'll give you a sneak peek of what you'll be able to have with this amazing theme.
Subscription model
I want to announce one of the biggest and most powerful features that will be available, which is the ability to charge your readers a monthly fee for consuming the stories published on your WordPress portal.
Modern and effective SEO scheme
The search engine optimization that sites like NYTimes.com have is definitely not due to their spectacular template design. The real power of their good position in Google is due to their data structure as a first measure, html tags, among other activities that we will have available in this launch.
Effective ads
There will be an ad manager in strategic positions that allow for correct monetization of content without saturating the portal with annoying banners but seeking a balance that allows editors to increase their revenue.
Customizer
We will have a variety of modules to customize the template using the native WordPress customizer. Queries, colors, images, copies, and layout are important characteristics that we can modify.
To be continued…